National Waste Priorities
The work of the WERLAs is overseen by a National Steering Committe which includes representatives from a wide range of regulatory authorities. National Waste Enforcement Priorities are set by the committee and drive consistency at a central level.
Tackling significant illegal waste activity
Tackling significant illegal waste activity, focussing on illegal dumping and on unauthorised collectors (including collectors not authorised for specific wastes).
Monitoring compliance by the authorised industry to ensure that they do not support the activities of unauthorised collectors.
Utilising the Anti-Dumping Toolkit material hosted on mywaste.ie to combat such activities and to raise awareness.
Synergies with the 2021 National Anti-Dumping Initiative will be developed to support local authorities in pursuance of illegal waste activity.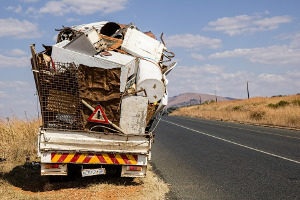 Construction and Demolition Activity
Focussing on unauthorised disposal of C&D waste, including the management, movement and disposal of C&D waste.
Ensuring the appropriate management and controls are in place at source on construction sites to confirm appropriate management of materials arising.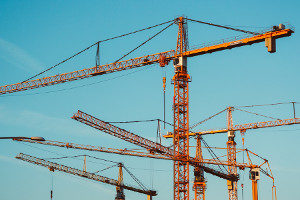 End-of Life Vehicles (ELV) Directive & the Waste Metal Industry
A targeted inspection programme of authorised ELV sites and ELV operators and co-ordinated action against unauthorised ELV sites and ELV operators will be undertaken.
Ensure appropriate record keeping and reporting is being undertaken to provide evidence for Ireland's overall recovery rates for ELV fractions, including the recording of evidence of shredder residue recovery.
Monitoring the leakage of WEEE to metal recycling facilities, to determine if action is required and to ensure that WEEE is appropriately segregated for treatment and recovery.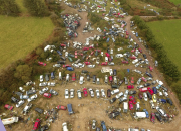 Waste Collection- Household & Commercial
Ensure compliance with waste collection permits, including the continued roll-out of the Brown Bin in designated areas and monitoring of compliance in skip hire sector.
Awareness raising and inspection to drive improved household waste segregation practices.
Compliance in improved segregation in commercial waste with a particular focus on food retailers, restaurants and hotels to improve the segregation of organic matter, the separation of dry recyclables (including plastics) and the provision of evidence of food waste minimisation.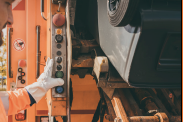 Multi-Agency Sites of Interest
Sites which may contain waste that has been deposited without authorisation and where there are reasonable grounds to believe that there is ongoing illegal activity should be identified by local authorities and the relevant WERLA office informed, so that multi-agency responses can be initiated in a timely manner.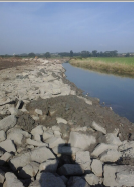 Waste Data and Waste Flows
Tracking of waste flows is critical to the effective enforcement of the waste code in the State. In this respect, A Waste Action Plan for a Circular Economy Ireland's National Waste Policy 2020-2025 has identified a number of measures to improve the quality and timeliness of data and to ensure that data can be shared by all relevant agencies.
Extended Producer Responsibility
This aspect of local authority enforcement will need to be rigorously monitored and enforced and supports available to officers should continue to be utilised in this regard.